Visual Theology is a series of conferences, exhibitions, and related events that explores the relationship between the spiritual imagination and visual culture. Putting on such events is, on occasion, a costly endeavour!
Our institutional partners and sponsors are often generous with their support in kind, and we are grateful for their involvement. However we remain an independent, personally motivated, two-person enterprise seeking to make things happen on limited means. We've been greatly encouraged through previous events to continue developing our cross-platform approach in imaginative ways, so we want to create opportunities for those similarly inspired to support us in future adventures.
If you would like to make a donation of any amount, however great or small, we would be overwhelmingly grateful — every contribution is greatly appreciated!
Alternatively, by buying previous issues of our zine programmes, you will be helping us to invest in the production of the next one. We treat these full-colour A4 programmes to high production values because we like what they say about the visualness of visual theology: as well as being a memento of an event, they include illuminating artist and research spotlights, with image and text in striking combination. We are excited that as a registered visual journal (ISSN 2634 9004) they represent a unique material foothold for our discussions about the spiritual imagination in visual culture. Please consider buying them as gifts too, because by telling others about what we do, you will be inviting wider conversations in the future.

Thank you!
---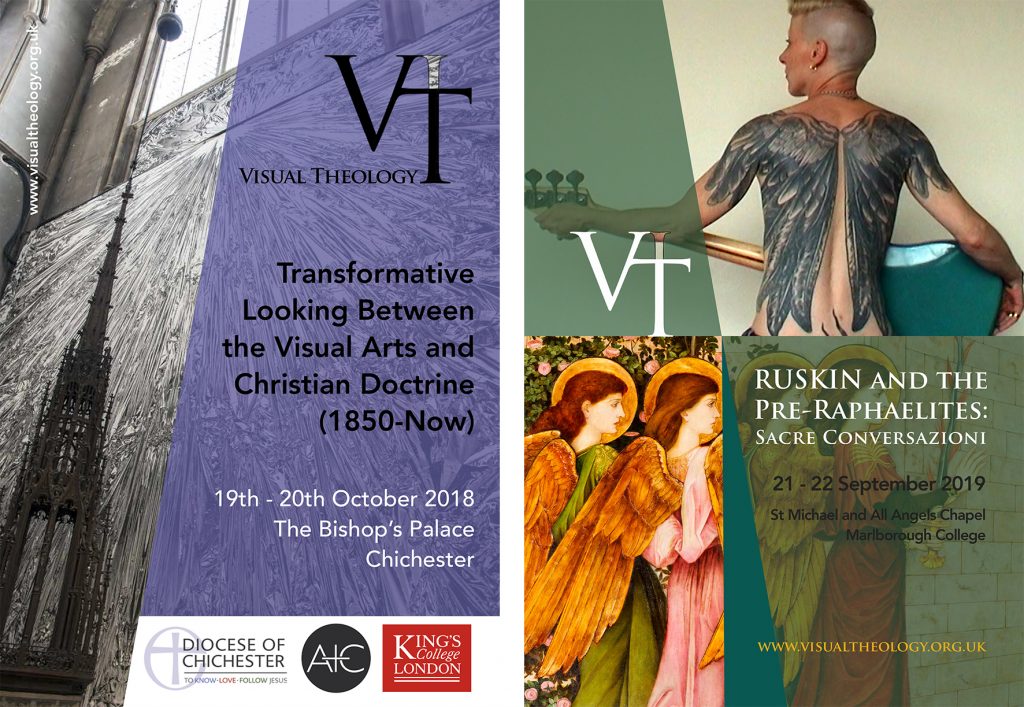 Visual Theology Issues 1 & 2 (2018 and 2019)
£5 each
A4 full colour
Issue 1 (24pp): Contents include a research spotlight on Millais' 'The Blind Girl' by Madeleine Emerald Thiele, and artist spotlights on Maciej Urbanek, Sheona Beaumont, and Sara Mark.
Issue 2 (28pp): Contents include a research spotlight on Ruskin's daguerreotype of 'Noah's Vine' by Sheona Beaumont, and artist spotlights on John Roddam Spencer Stanhope, Mark Dean, and Timothy Betjeman.